How do we move towards a clean renewable energy economy while adequately addressing the needs of diverse constituencies?
This forum is kindly sponsored by: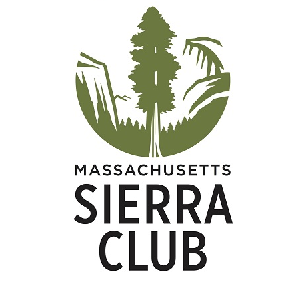 To insure a seat for this EcoForum, please take a moment to REGISTER HERE!
The environmental and activism community is comprised of many different voices, all of which approach each of their many issues through their own lens. Understanding and balancing these varying lenses and viewpoints is a perpetual issue in making strong and lasting change. This forum will focus on the issues surrounding natural gas in Massachusetts, the connections to emerging developments in the city of Boston and environmental justice issues, as well as our statewide energy decisions, and how we ensure we are moving to an equitable and fair clean energy economy that works for all. This panel features members with experience in academia, activism, development, environmental justice, government, and advocacy, with hopes to facilitate a frank discussion about their viewpoints. For example, how do we support those in communities faced with fighting dangerous fossil fuel infrastructure projects? What is driving these projects? How do we ensure clean energy is the best choice for new development? What role can the academic and advocacy communities play in informing the discussion and bridging these many viewpoints? How can governments balance all of those needs?
This forum plans to create a more open dialogue on our transition to an economy with a low carbon diet. Massachusetts must be a leader in this transition, and this forum will bring together complementary lenses to discuss how we make this transition go as quickly and smoothly as possible, aiming to give listeners actionable steps necessary for the change.
Hear from panelists presenting a variety of lenses on the issue of natural gas pipelines and how this issue interconnects with the new developments across Massachusetts and overall state energy priorities: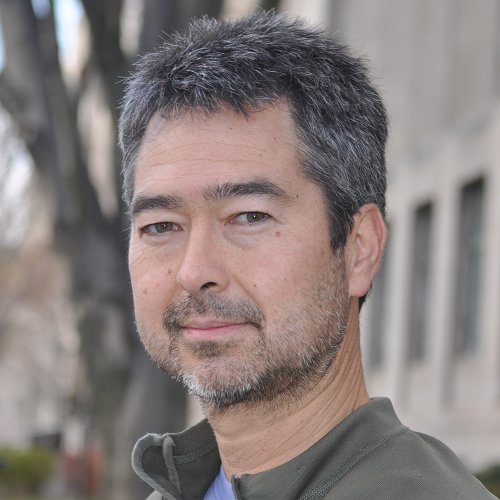 Prof. Nathan Phillips is the Acting Director of the Sustainable Neighborhood Lab and Professor in the Department of Earth and Environment at Boston University, Professor Nathan Phillips is actively engaged in keeping neighborhoods free from methane and moving energy policy quickly toward clean renewable sources. His expertise is in the arena of Global Change Biology, Urban Physiology, and Sustainability.
As a faculty associate with BU's Frederick S. Pardee Center for the Study of the Longer-Range Future, "His research focuses on physiological mechanisms that regulate water, carbon, and energy exchanges between plants/ecosystems and the environment, especially in the context of environmental change. More recently, this research has been translated to studies of the ecology 'in cities,' and the ecology 'of cities,' in an interdisciplinary research program called 'Urban Metabolism' supported by the National Science Foundation and Boston University's Sustainable Neighborhood Laboratory."
Professor Phillips has worked with the West Roxbury community in its efforts to thwart the construction of an M&R station across from the West Roxbury Crushed Stone Quarry and with the North Weymouth community to prevent the construction of a 7700 horsepower Compressor Station. Both projects are part of Spectra Energy's attempt to bring fracked gas to Massachusetts for local consumption and through Massachusetts to Canada for export.
Attorney Cristobal Bonifaz has a long history of crusading for civil rights, voting rights, and the rights for the working people. He more recently has taken on protecting the environment from fracked gas pipelines and through his efforts was able to block Kinder Morgan from entering Deerfield, MA with its pipeline. Read more about his lifelong efforts.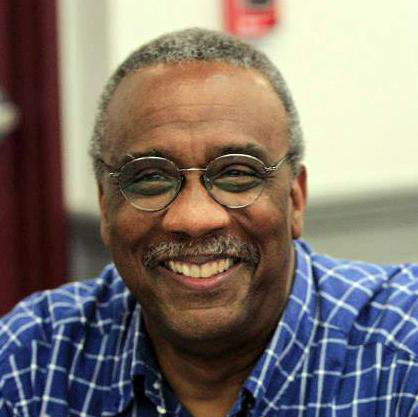 Greg Watson is currently the Schumacher Center's Director of Policy and Systems Design. In 2015 and 2016 he led the development of the Cuba-U.S. Agroecology Network, which is working to link small farmers and sustainable farm organizations in both countries to share information and provide mutual support. Previously, he served as the 19th Commissioner of Agriculture with the Commonwealth of Massachusetts under Governor Deval Patrick and also served as Commissioner (1990 to 1993) under then Governors Dukakis and Weld.
Prior to serving as Commissioner with the Patrick Administration, Watson was appointed Assistant Secretary for Science and Technology with the Massachusetts Executive Office of Economic Affairs and served concurrently as Deputy Director of the Massachusetts Centers of Excellence Corporation. In 2006 The Boston Globe Magazine, cited him as one of 11 "Bostonians Changing the World."
Greg Watson served on President-elect Obama's transition team for the U.S. Department of Energy. He was engaged as Senior Advisor for Clean Energy Technology within the Executive Office of Environmental Affairs, where he developed a stakeholder process for assessing the nation's first proposed offshore wind project.
He spent four years in the 1990s at the New Alchemy Institute on Cape Cod, first as Education Director and later as Executive Director. The Institute was an applied research center that practiced organic agriculture as well as aquaculture and did pioneering work in bio-shelter design. While there, Watson gained hands-on experience in ecological design and environmental advocacy and organizing. He also became a founding member of Cape & Islands Self Reliance – a nonprofit that continues to educate residents about energy conservation, energy efficiency and renewable energy technologies.
Greg Watson resides in Falmouth, Massachusetts.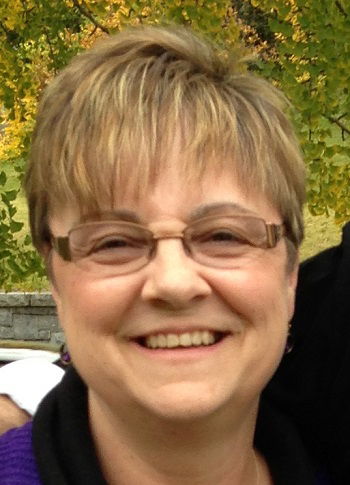 Alice Arena is the Founder and Lead Coordinator of the Fore River Residents Against the Compressor Station (FRRACS) in Weymouth, Alice started her work as an organizer and activist in the political sphere. As Chair of the Weymouth Democratic Town Committee and the South Shore Democratic Caucus, organizing and motivating large groups is her special skill set. Building community and acting on issues is the foundation of her work in the environmental world.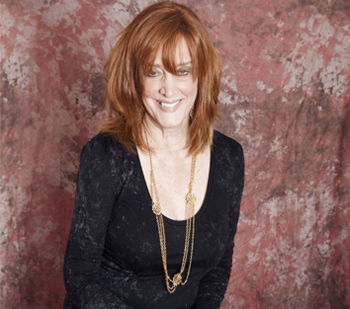 Lainie Marsh is an American singer-songwriter. She grew up in West Virginia, attended the Berklee College of Music in Boston, and moved to Nashville in 1989. In addition to being a writer and musician, Lainie is a mother, a legal assistant, and an adjunct professor of English, teaching Composition, the Literature of Appalachia, and Introduction to Film in higher learning institutions throughout middle Tennessee, where she has lived for 20 years. She, along with Mike Younger, has been working for years to fend off the spectre of Kinder Morgan's fracked gas pipelines in Tennessee.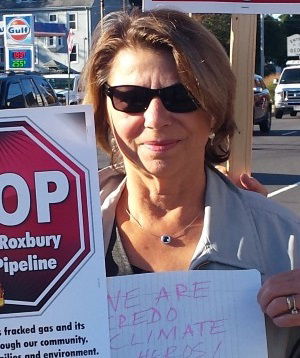 Nancy Wilson has been at the forefront of the movement in West Roxbury, MA to stop Spectra Energy's project to install an M&R Station directly across from an active quarry along with a high pressure transmission pipeline in a densely populated part of our city. Nancy is a mom, a yoga aficionado and an internet specialist when she is not out protesting. She has become very knowledgeable in the field of energy and is working fearlessly to bring about change to a clean energy future.
CO-MODERATOR: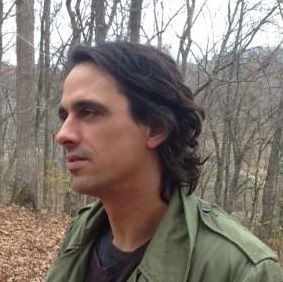 Mike Younger is a singer-songwriter and activist and describes himself as a non-GMO, organic and additive free hybrid of folk, blues and country. It was his vision that brought about "Strategies Going Forward." He has been actively fighting pipelines and compressor stations encroaching on his home of Nashville, TN. He organized and delivered local support for the Dakota Access Pipeline protests and continues to utilize his platform as an entertainer to spread the message of climate solidarity.
CO-MODERATOR: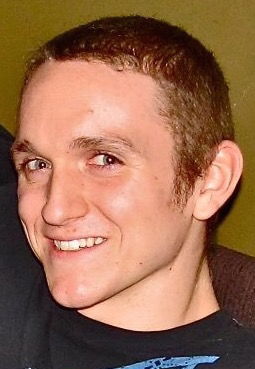 Kevin O'Brien is the Outreach Coordinator for the Massachusetts Sierra Club. He develops and implements strategies to increase awareness of environmental issues, and encourage civic engagement through grassroots organizing and education. Kevin holds a certificate for the Sustainable Practices Program at University of Colorado Boulder and is a graduate of Bridgewater State University with a Bachelor of Arts in Strategic Communications concentrated in Public Relations.