Join our panel of water experts for a dynamic discussion about water and finding ways to be resilient in our changing world.
To insure a seat for this EcoForum, please take a moment to REGISTER HERE!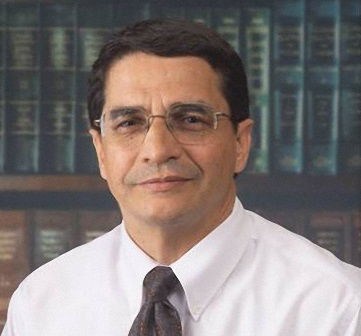 Dr. Tamim Younos is Founder and President of the Green Water-Infrastructure Academy, a nonprofit organization in Washington, DC. His research and educational interests include watershed assessment, sustainable water systems, and water-energy nexus in urban environments. Dr. Younos has authored/co-authored more than 150 publications and has edited six books: "Sustainable Water Management in Urban Environments" (Springer 2016), "Advances in Watershed Science and Assessment" (Springer 2015), "Potable Water: Emerging Global Problems and Solutions (Springer 2014), "Climate Change and Water Resources" (Springer, 2013), "Total Maximum Daily Load: Approaches & Challenges" (PennWell Books 2005), and "Advances in Water Monitoring Research" (Water Resources Publications 2003). Dr. Younos' recognitions include: Fulbright Visiting Scientist Award; Fellow Member, American Water Resources Association; President, Universities Council on Water Resources; and Japan Society for Promotion of Science Award.
Dr. Younos earned a PhD in urban and environmental engineering from the University of Tokyo. He is also a former Research Professor of Water Resources and Interim Director of Virginia Water Resources Research Center at Virginia Tech and past President of the Cabell Brand Center for Global Poverty and Resource Sustainability Studies.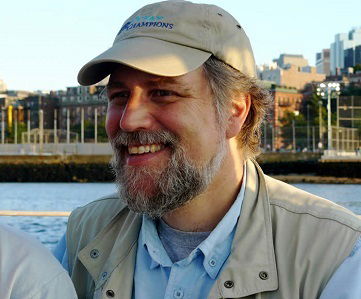 Dr. Rob Moir is is President and Executive Director of Ocean River Institute. He is an educator, scientist, and activist with a proven history of institutional management and marine policy success. Dr. Moir has been a leader of citizen science and efforts to clean up Salem Sound and Boston Harbor. He has served as president of the advocacy organizations Salem Sound Harbor Monitors, Salem Sound 2000 and later Save the Harbor/Save the Bay, and was appointed by the Secretary of Interior to the Boston Harbor Islands Partnership. He was formerly Curator of Natural History at the Peabody Essex Museum, Curator of Education at the New England Aquarium and Executive Director of the Discovery Museums in Acton, Massachusetts. Dr. Moir was awarded a Switzer Environmental Fellowship from the Robert & Patricia Switzer Foundation, and the James Centorino Award for Distinguished Performance in Marine Education by the National Marine Educators Association.
Dr. Moir has a Ph.D. in Environmental Studies and a Masters of Science and Teaching from Antioch New England Graduate School in Keene, New Hampshire and certificate of studies from the Marine Biological Laboratory in Woods Hole.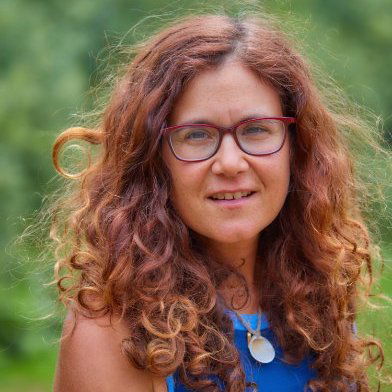 Rachael Z. Miller is the co-founder/Executive Director of Rozalia Project for a Clean Ocean. As the Executive Director, Rachael leads the program in vision, program development, putting together a great team, partnerships and working toward achieving Rozalia Project's mission of protecting the ocean. Rachael holds a USCG 50 ton Master's license and captains the 60' sailing research vessel, American Promise, trains remotely operated vehicle pilots for VideoRay and is a member of the US Sailing Training Committee. Her academic background is in marine studies and underwater archaeology which she studied at Brown University. She lives in Vermont and loves to ski as much as sail. AND - she is the designer of the Cora Ball, which looks an extraordinary solution to preventing plastic microfibers to continue filling our oceans.
Maureen Albright, CEOE, Director of Engineering at TAJ Boston, has spent the last 25 years in hospitality Engineering. During her career she has worked for Marriott International, Ritz Carlton LLC, Taj Hotels, Resorts and Palaces, and Highgate Hotels. She has been a pioneer in the industry in regard to the environment and sustainability. Through her workings with Taj Hotels, Resorts and Palaces she has been given opportunities to embrace innovation and incorporate it into the framework and vision of the hotel. Taj's commitment to the environment, sustainability and corporate responsibility are the framework in which business is conducted. Maureen's enthusiasm and can do attitude has allowed Taj Boston to progress in the arena of environment and water conservation that has put them in the Top 5 Environmentally Sound hotels in the City of Boston.
MODERATOR: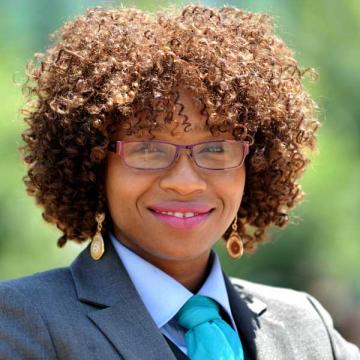 Dr. S. Atyia Martin was appointed by Mayor Martin J. Walsh as the Chief Resilience Officer for the City of Boston as part of the 100 Resilient Cities pioneered by the Rockefeller Foundation. She has also served as an adjunct faculty at Northeastern University in the Master of Homeland Security program. Previously, Dr. Martin was the Director of the Office of Public Health Preparedness at the Boston Public Health Commission (BPHC). She holds a doctorate degree in Law and Policy from Northeastern University.