Join our panel of water experts for a dynamic discussion about water and finding ways to be resilient in our changing world.
Dr. Tamim Younos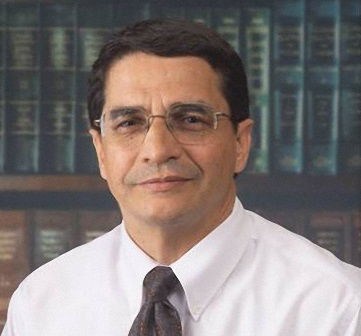 Dr. Younos is Founder and President of the Green Water-Infrastructure Academy, a nonprofit organization in Washington, DC. His research and educational interests include watershed assessment, sustainable water systems, and water-energy nexus in urban environments. Dr. Younos has authored/co-authored more than 150 publications and has edited five books: "Advances in Watershed Science and Assessment" (Springer 2015) "Potable Water: Emerging Global Problems and Solutions (Springer 2014), "Climate Change and Water Resources" (Springer, 2013); "Total Maximum Daily Load: Approaches & Challenges" (PennWell Books 2005), "Advances in Water Monitoring Research" (Water Resources Publications 2003). Dr. Younos' recognitions include: Fulbright Visiting Scientist Award; Fellow Member, American Water Resources Association; President, Universities Council on Water Resources; and Japan Society for Promotion of Science Award.
Dr. Younos earned a PhD in urban and environmental engineering from the University of Tokyo. He is also a former Research Professor of Water Resources and Interim Director of Virginia Water Resources Research Center at Virginia Tech and past President of the Cabell Brand Center for Global Poverty and Resource Sustainability Studies.
Dr. Rob Moir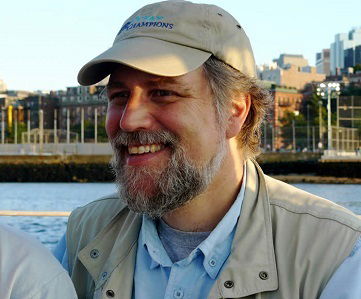 Dr. Moir is is President and Executive Director of Ocean River Institute. He is an educator, scientist, and activist with a proven history of institutional management and marine policy success. Dr. Moir has been a leader of citizen science and efforts to clean up Salem Sound and Boston Harbor. He has served as president of the advocacy organizations Salem Sound Harbor Monitors, Salem Sound 2000 and later Save the Harbor/Save the Bay, and was appointed by the Secretary of Interior to the Boston Harbor Islands Partnership. He was formerly Curator of Natural History at the Peabody Essex Museum, Curator of Education at the New England Aquarium and Executive Director of the Discovery Museums in Acton, Massachusetts. Dr. Moir was awarded a Switzer Environmental Fellowship from the Robert & Patricia Switzer Foundation, and the James Centorino Award for Distinguished Performance in Marine Education by the National Marine Educators Association.
Dr. Moir has a Ph.D. in Environmental Studies and a Masters of Science and Teaching from Antioch New England Graduate School in Keene, New Hampshire and certificate of studies from the Marine Biological Laboratory in Woods Hole.
More to come!