Our Mission
The Boston Food Forest Coalition (BFFC) is building nourishing relationships between neighbors, land, and food in the city. These three vital aspects of urban life are connected in a network of food forests stewarded by neighbors and community partners throughout the city. By restoring nature to the city we are healing ourselves, our neighborhoods, and Earth.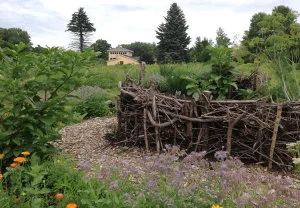 Boston Nature Center
We have begun a partnership with Mass Audubon's Boston Nature Center (BNC), to assume management of the existing fruit orchard and transform it into an edible food forest garden and citywide demonstration project for permaculture design. We envision this flagship site as an "outdoor classroom" at every stage in the process of creation for youth and adults. Learn more about the Boston Nature Center site.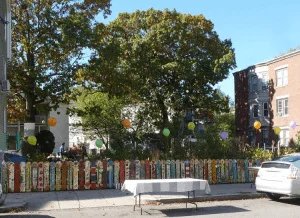 Egleston Community Orchard
Situated on a parcel at 195 Boylston Street, Egleston Community Orchard (ECO) is a neighbor-led effort for sustainable urban agriculture and community green space, promoting environmental justice and community ownership of land in Egleston Square. ECO hopes to continue to engage the full diversity of Egleston Square, including youth, and frequently hosts cultural events and workshops open to the general public. Find out more about ECO.
Click HERE to learn more about Boston Food Forest Coalition.