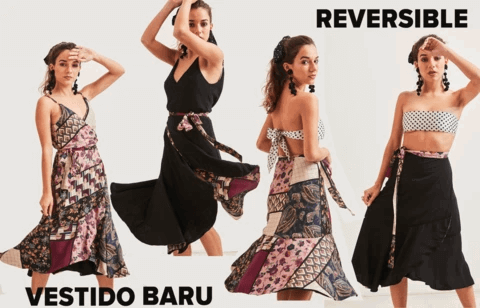 Estrafalario has 3 commitments: Sustainability, female empowerment and versatility. It is very committed to preserving endangered species and bringing awareness to social and environmental issues.
Their working model is designed to make fashion a way to build a fairer present and future. They have been transforming the lives of women in vulnerable situations: they worked with 21 inmates of the Women's Prison, 16 young mothers, and in December they had the opportunity to make a collection with 13 artisans from the Ucayali community in Pucallpa.
Their polo tops are made of 100% organic pima cotton, hand-embroidered by the inmates of the Chorrillos Prison. The women receive fair payment and tools for their social and labor inclusion.
Learn more about Valery Zevallos and Estrafalario.