I'm Amelia Glickman, founder of CleanClean. I'm so thrilled to introduce my new line of air fresheners that neutralize and eliminate bad odors without the use of harsh chemicals.
Before CleanClean, I spent a lot of time trying to find a product that would immediately and effectively eliminate unpleasant odors. With two kids and two cats in my house, it could get a little stinky. I needed a quick solution. But all I could find in the stores were mass-produced sprays filled with chemicals that just temporarily masked odors without eliminating them. As a lifelong environmentalist concerned about sustainability and the safety of people, pets and the planet, I couldn't imagine filling the air with harmful chemicals that disturb our ecosystem's natural balance.
I was driven to create an alternative that I would feel comfortable having in my home and around my family, and that would get the job done. I worked with scientists to develop a formula that works with active yeast enzymes (yes, the same natural yeast used in baking) that bond to malodorous molecules and neutralize them quickly and effectively. For those looking for scented air fresheners, I worked with herbalists to create versions of CleanClean with aromatherapeutic fragrances derived from natural essential oils and extracts to create a calming aroma, resulting in a spa-like ambiance when used.
The results are products so safe and clean you can spray them around your children and pets without worry. I recommend you use the all-purpose neutralizer to freshen any room in your home or office, or even your car. It works wonders on stinky pillows, drapes, couches, chairs, and clothes. You can use the pet odor eliminator when your four-footed furry friend fouls the floor. The dreaded litter box and wet dog smells are no match for CleanClean. With the shoe and sports odor remover simply stamp out the stink with a spritz. With CleanClean, keep your home, pads, and equipment from smelling like a locker room.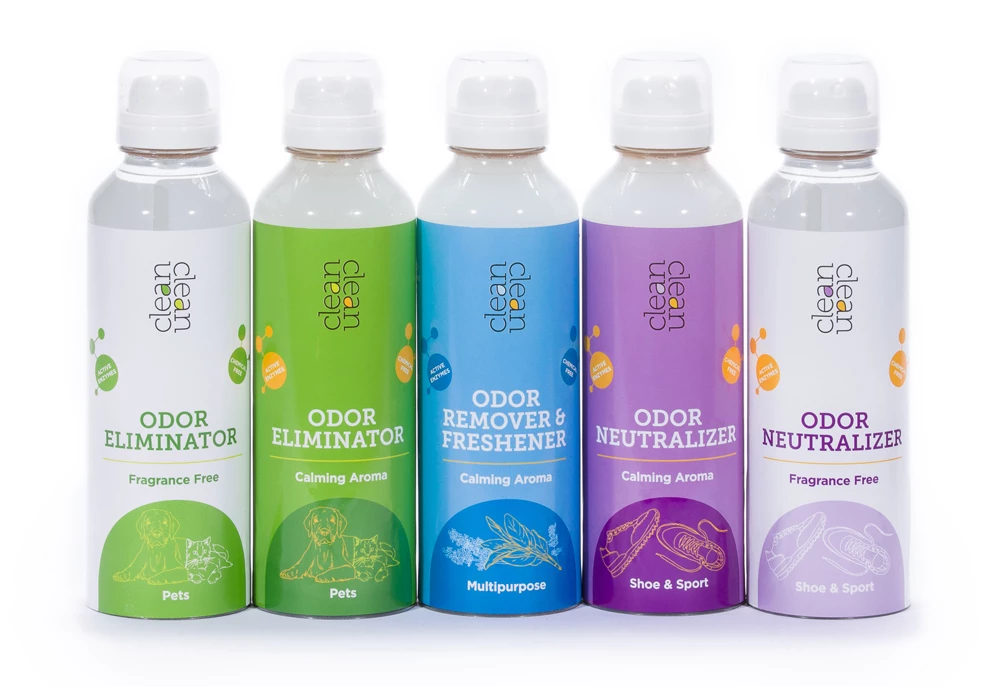 Click HERE to learn more.