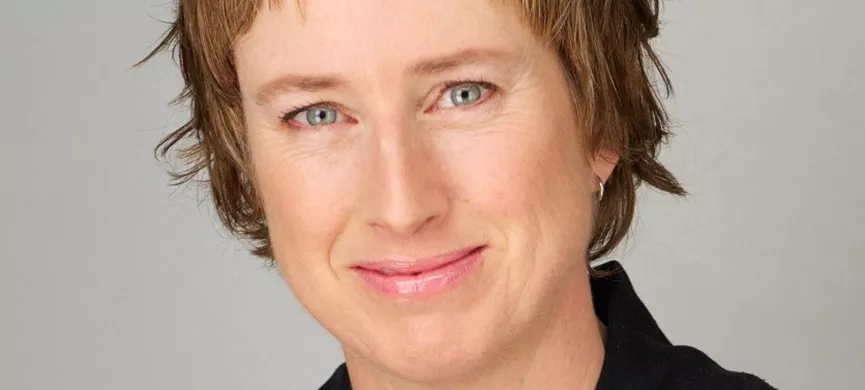 Dr Kate Klemer is a Biodynamic Craniosacral Therapist, and Chiropractor. She has a practice in Northampton. She has been in private practice since 1989. She has been teaching Craniosacral Therapy since 2013. She trained for 10 years to become a teacher. Her teacher training was with Michael Kern and Cherionna Menzam-Sills. She is the founder of Dr Kate's Cranial school, and teaches certified trainings as a teaching member of the Biodynamic Craniosacral Therapy Association of North America.

In Chiropractic College she attended an Upledger CranioSacral Course with Author and teacher Dr. Clyde Ford. Years later she traveled to London and took a 5 day course in cranial osteopathy which is where she first met Michael Kern. In 2001 she graduated as a biodynamic craniosacral therapist from a 700 hour training with British Osteopath's Michael Kern, and Katherine Ukleja. She practiced in New York City working for part of that time out of the Kane School for Pilates. She has taken post graduate coursework in Cox flexion distraction for spinal discs and degeneration, Active Release Technique, and Nutritional Applied Kinesiology. Her approach is holistic.

Some of her course work includes: Dr. J Dunn's genetic nutritional methylation, Sacro-occipital
Technique, Gonstead Technique, Nasal Specifics Course with Dr. Stober, D.C., N.D., Whiplash and Spinal Trauma, Rosalyn Bruyere Healing Intensive trainings, Multiple Nutritional Kinesiology and herbal seminars with: Dr. Anderson, Dr. Versendaal, Dr. Brimhall, Dr. Haywood, Dr. Bone. She has attended post graduate biodynamic craniosacral therapy courses with Franklyn Sills, and Michael Kern. She has taken Myrna Martin's Birth Process Workshops and classes.

She has lectured on healthcare for The Visiting Nurses Association, Smith College Ada Comstock students, and School of Shiatsu in Vermont.

Recently she spoke at the Biodynamic Craniosacral Therapy Conference in 2016 at Ghost Ranch, New Mexico on the Gut-Brain connection. In 2018 she will be lecturing at the Biodynamic Craniosacral Conference on Concussions.

She has spent most of her life in the Amherst/Northampton area since moving from New Delhi India where her dad was a headmaster at the American International School in 1972. Her mother Libby was a brilliant grant writer raising millions for Community Colleges to help students pull themselves out of difficult circumstances in life. She lives with her wife and her dog in the paradise city of Northampton. She likes to walk the dog and bike. She has always been connected with the contact improvisation dance community in Northampton and New York.

Dr Kate's life experiences, and practice have informed her about the healing potential in us all. Her love is to teach and be of service to others as best as she can.
To learn more click here!