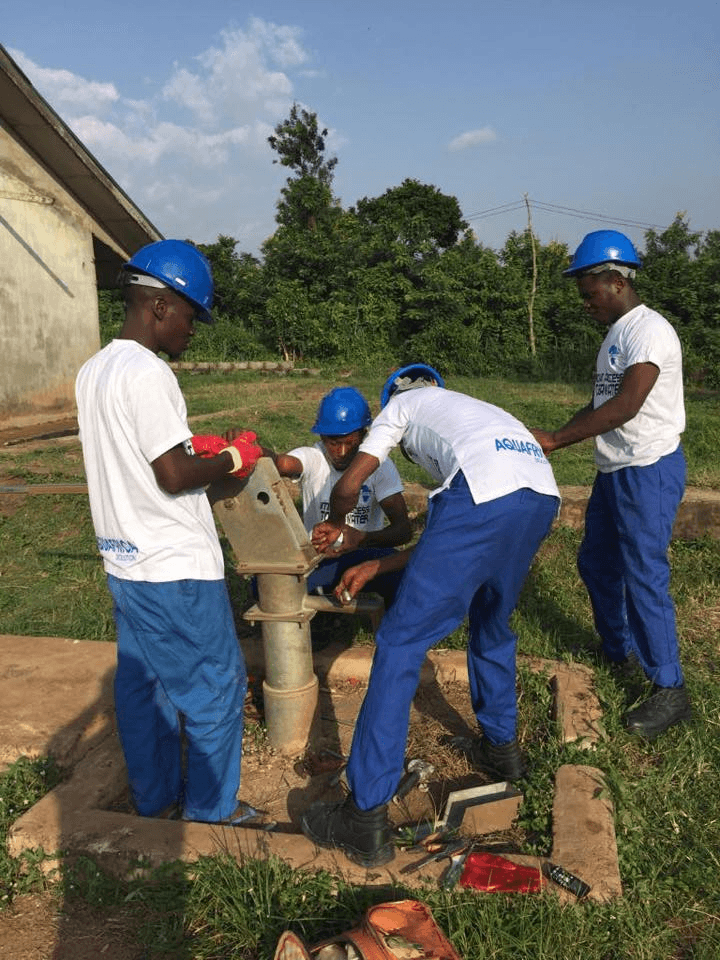 We strongly believe in access to clean water and clean toilets. We have repaired more than 500 motorized, solar and handpump boreholes and by continuing to do this, we can eventually achieve our goal.
In order to curb the adverse effect of climate change, we usually resort to revitalizing, rehabilitating existing water infrastructure as immediate solution to end water poverty in rural areas where most NGO's find it very difficult to access rural as well as urban areas.
Our services are tailor-made to suit the needs of the people ranging from providing tanks, re-reticulation, replacing damaged pipes, water and pressure flushing to restore water facilities. We have channels through which we receive and collate requests for repairs and often times,they are usually in remote areas where many NGO's can barely reach. We need sponsors and donors. We can be contacted for Corporate Social Responsibilities (CSR) for corporate bodies that would like to reach out to different categories of people depending on their Organizational goals and target for year.
Our teams are well trained. They can handle various issues relating to water facilities like dams, waterworks, well, boreholes (solar, electric powered boreholes, and handpumps) in Nigeria and Africa at large.
Our strategic approach to work is the main reason for our success.
Learn more about Aquafrica Solutions.