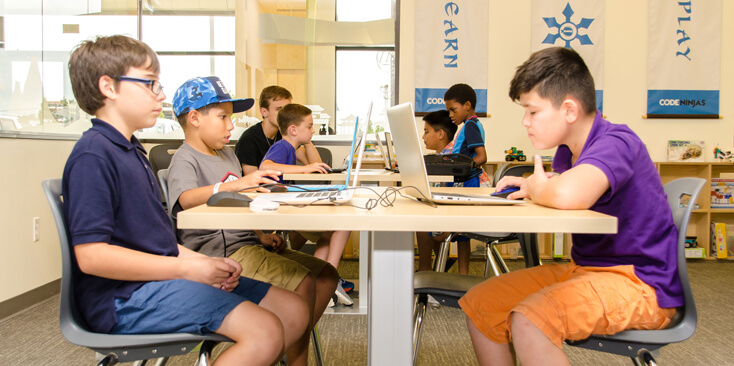 At Code Ninjas, children gain vital skills while having a blast.
Technology is advancing at an incredible rate, and we're just getting started. Code Ninjas believes that there's never been a more exciting time to advance our culture - starting with our youngest ones. Every kid deserves the chance to unlock their innate, unlimited capacity to learn. Whether or not they pursue coding as a career, we want to provide kids with skills that will help them pursue their dreams. Most importantly, we partner with families to provide children with a safe and encouraging environment to gain the skills they need for a brighter future.
Click HERE to learn more!