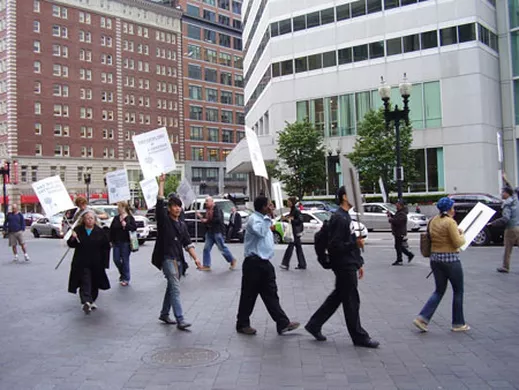 Established in 1977, Eastern Service Workers Association (ESWA) is a free and voluntary membership association run by and for Boston's service workers, temporary, domestic and other low-income workers and their families. Through the self-help efforts of our association members and community volunteers, ESWA has organized a year-round, 11-point Membership Benefit Program to help meet the immediate needs of our families while we organize together to fight for long-term solutions to poverty conditions caused by lack of living wages. Membership benefits include emergency food, clothing, preventive medical care and non-emergency dental care, legal advice and more.

We are open 365 days a year. If you'd like to learn more, feel free to give us a call at 617-265-9200 or stop by the office.
Click here to learn more!