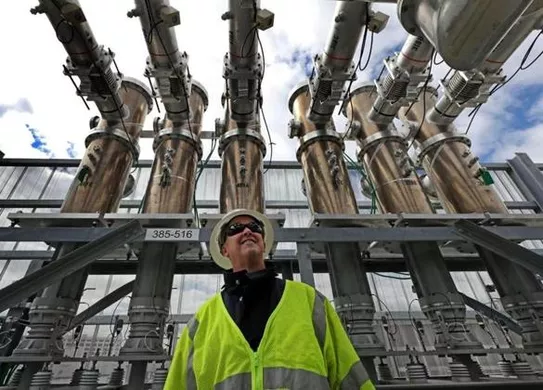 Serving the neighborhoods where we live and work.
Coming together in good weather and bad.
Taking care of problems before they're problems.
Heading out in the storm when others head home.
Connecting you to solutions for savings.
Working together for a better tomorrow.
In 2012, Northeast Utilities and its operating companies Connecticut Light & Power, Public Service of New Hampshire, Western Massachusetts Electric and Yankee Gas merged with NSTAR Electric & Gas to better serve New England.
On December 4, 2017, Eversource closed the deal on an acquisition of Aquarion Water Company, making Eversource the only electric company in the U.S. that also owns a water utility. Aquarion serves 230,000 water customers in Connecticut, Massachusetts and New Hampshire.
Combined, we power the possible for New England.
Click HERE to learn more!