Leaders in Energy is a ommunity of leaders working to scale and accelerate clean energy and sustainable solutions. This wonderful organization is dedicated to advancing clean energy and sustainable solutions. Its program areas include green leadership, jobs, business, and finance. We connect people to transmit ideas and spark technological, social, and economic innovation to: 1) foster economic transformation that regenerates, rather than destroys our global ecological systems; 2) enable more people to work in and create clean/green economy jobs and enterprises; and 3) grow related business, economic development, and entrepreneurship opportunities in our local areas, and then in regions, nationally, and internationally.
Message from Leaders in Energy Executive Director, Janine Finnell
Do you feel that you matter and that you can make a difference to make this world a better place through positive action? Increasingly, people are feeling bombarded by so much bad news that they can start totally tuning out or becoming paralyzed by inaction because they are totally overloaded or disillusioned. It's like what can one person do?
The Urgency of Now
I won't lie to you. There are numerous alarming lists of concerns impacting the critical life support systems of our planet, e.g., Collapse: How Societies Chose to Fail or Succeed by Jared Diamond. Many of these pertain to how we produce and consume energy, including climate change and deforestation. I refer to these warning signs as "The Urgency of Now."
Clean Energy and Sustainability Developments Offer Potential to Transform our Economy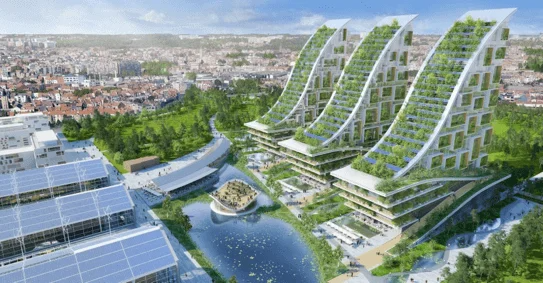 At the same time, there are innovative energy technology and policy solutions that offer hope. These include low-carbon energy systems, e.g., solar, battery storage, fuel cells, developments in small nuclear power, algae-based fuels, etc.
How can we advance clean energy and sustainable solutions to move us from "The Urgency of Now" to a "Happy Planet"? By the way, there actually is a Happy Planet Index, which measures sustainable well-being. The index is weighted to give progressively higher scores to nations with lower ecological footprints and those with people living longer and more fulfilled lives.
Click HERE to learn more.