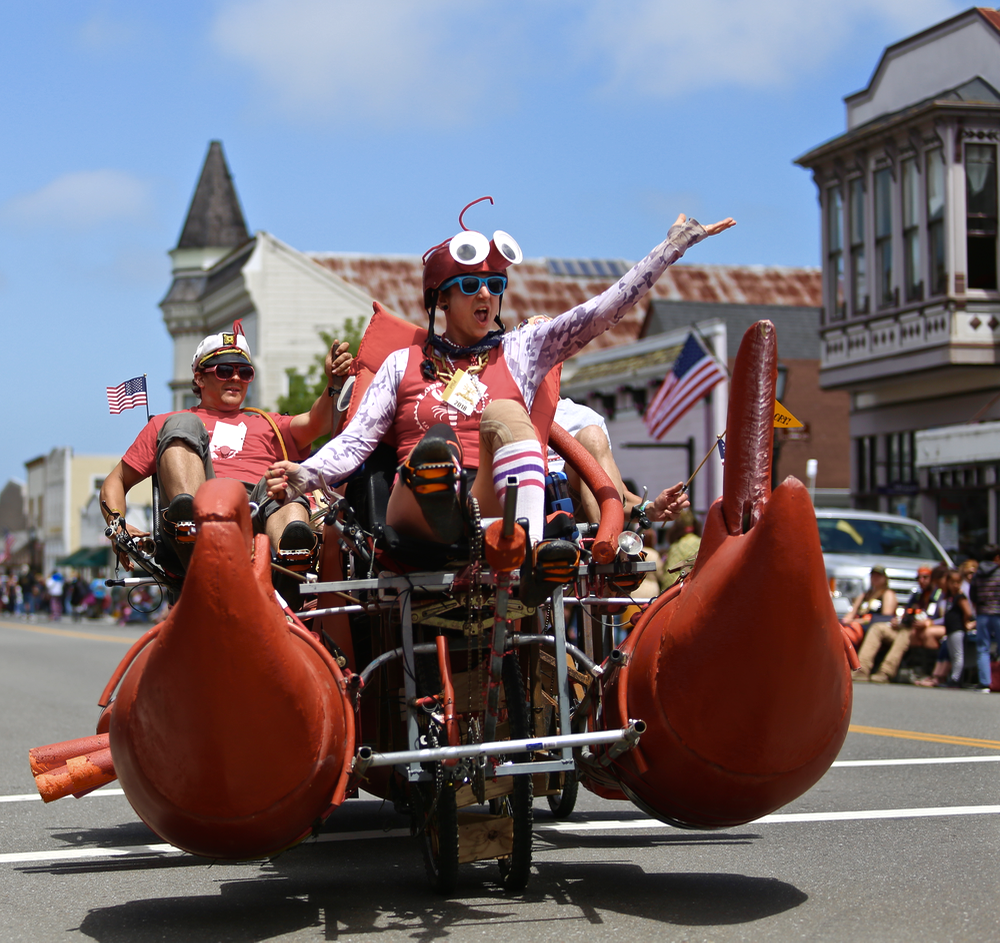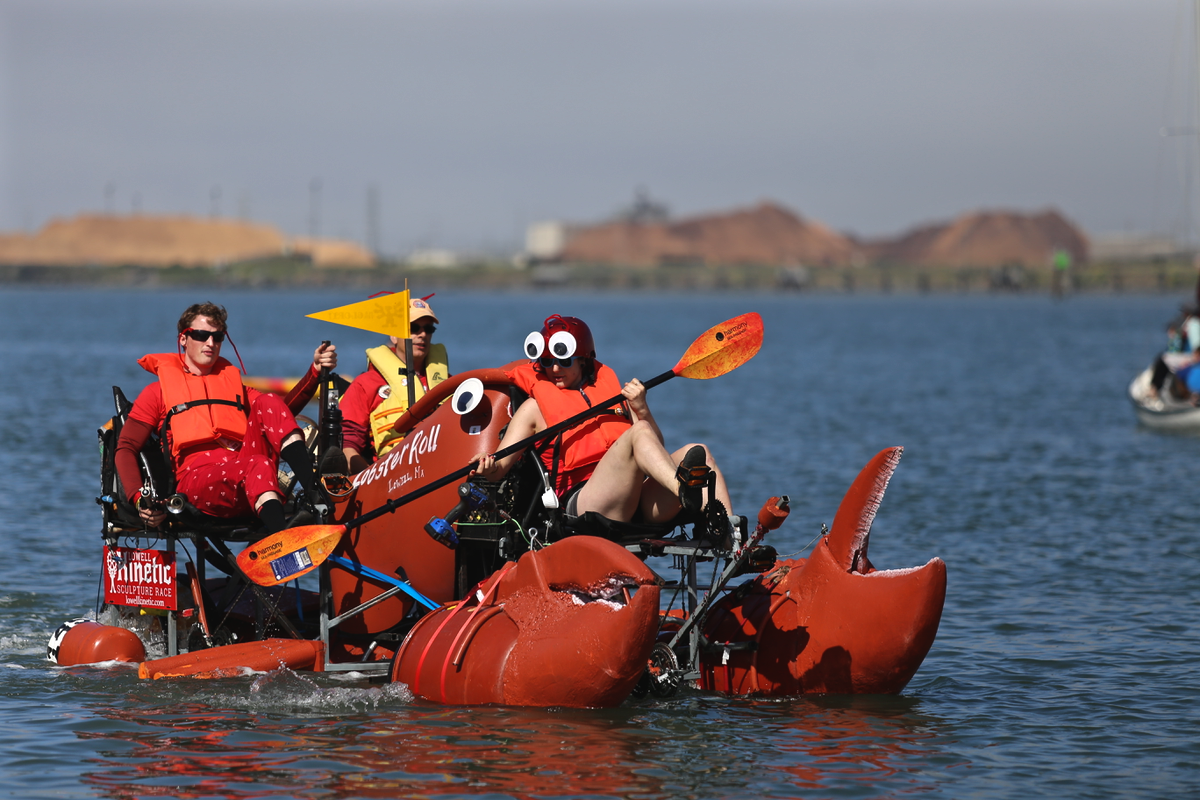 The LOBSTER ROLL survived the grueling 3-day race of the 50th Kinetic Grand Championship in California this past May. It raced over sand dunes, Melvin's Mile (a giant hill), the Eureka Bay (ocean) and the Eel River as well as countless miles on the road. Now it'll show off its prowess on the Lowell Kinetic Sculpture Race (LKSR) course. Will it survive the mudpit? Who knows but before that happens, it will make a star-studded appearance at Boston GreenFest! It is made out of entirely recycled materials and is powered by bicycle....

The Lobster Roll team and sculpture was a collaborative effort between LKSR veterans Jay Hungate (Iconic Flying Fish), Carl Henderson and Nick Anastasia (Action Nerds- Think Tank and Ice Cream Floats), Jay Diengott (Pastryarchy) and Michael Roundy (LKSR Race Director).
Click HERE to learn more about the Lowell Kinetic Sculpture Race!