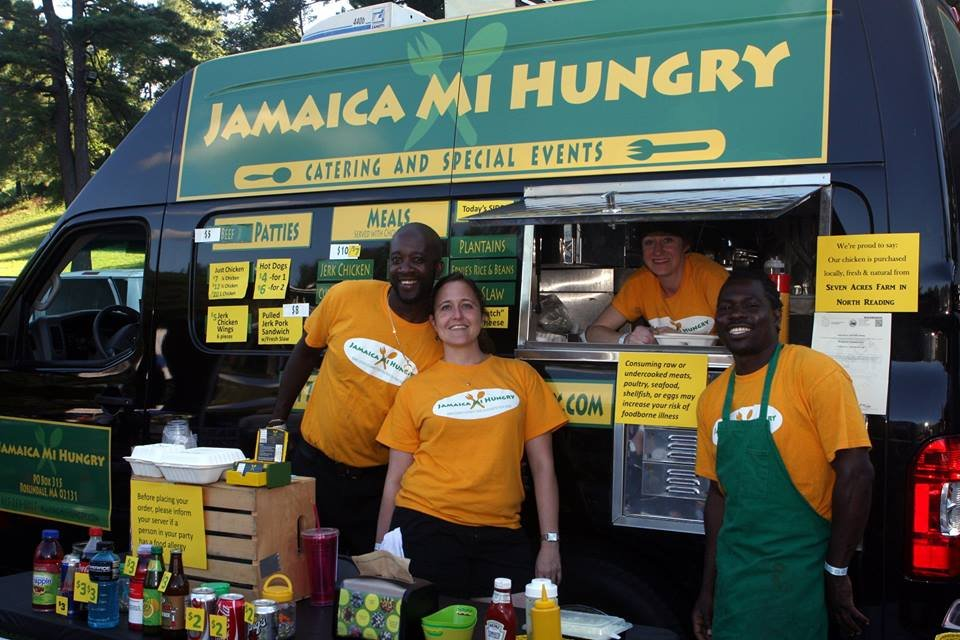 About Jamaica Mi Hungry
Delicious world fare made with a wholehearted love of the craft. Jamaica Mi Hungry offers Jamaican, yes, but also so much more. If you want great food at a fair price!
Meet Chef Ernie
Ernie Campbell has been inspired by food from a very young age. As a child in Jamaica, Ernie would watch his mom as she prepared wonderful meals for her family. He also enjoyed eating his favorite fried dumpling made by his sister.
Ernie got his start in professional kitchens cooking in hotels and resorts in Negril, Jamaica. In 2001 Ernie arrived in the United States and began to establish himself in Boston. From the Marriot to the Tewksbury Country Club, to the Seaport Hotel and World Trade Center where he spent 5 years honing his culinary skills, to Belmont Day school where for 4 years he led the school lunch program- Ernie's unique cooking style combines his family's cooking style, the unbeatable education he received in the restaurants and resorts of Negril, Jamaica and the experience he acquired here in the United States.
While living and working in Boston, Ernie realized that the food that he craved, the taste of Jamaica and the distinct taste of, his mom, Buddy's cooking was missing and unavailable in Boston on a large scale. He decided that he wanted to bring the taste of the island to the mainstream market and the idea for Jamaica Mi Hungry was born! Ernie was driven to succeed because he was hungry, and what better way to curb hunger than with food? And food is always enjoyed best when shared with others- so he's sharing!
To learn more about Jamaica Mi Hungry, click HERE!