Please press
HERE
or on
the icon below to connect to great parking rates!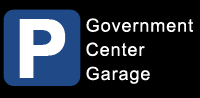 We are proud to announce our wonderful partnership with Government Center Garage located at 1 Congress Street, adjacent to Boston City Hall Plaza. This offer is available for all event patrons, our exhibitors, performers and volunteer staff.
Please purchase your tickets in advance. Check back soon
to reserve parking.
(If you are an exhibitor that needs parking on Thursday, please check with us first.)