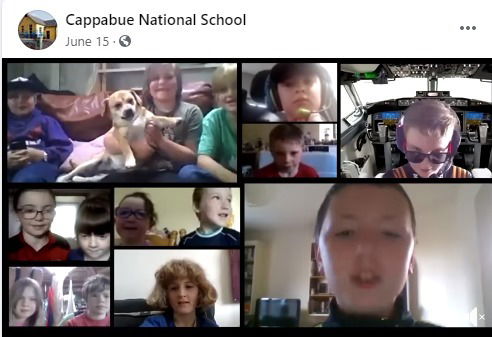 Cappabue National School inspires their students to be creative and their best self. All schools should want to emulate the same in their students. We were awed by the wonderful video they made of One Small Change. Now they have made a new one while they were at home due to COVID19. With the support of their principal, Norma Healy, their teacher, Olive Creed, and the assistance of Film & Music Director Garry McCarthy of GMC Beats along with Director and Video Editor, Elaine Lucey of Aperture Media, they are on a roll!
This article was so well written that it is quoted in full from InspireMore.com:
Making a positive impact starts with one small change.
It's an important lesson the students of Cappabue National School in Cork, Ireland, want the world to know. These children are on a mission to help the climate improve, and they're doing it in the form of a catchy song! The kids saw the severity of pollution last year when their school participated in an environmental competition. Part of the event included picking up litter at their local beaches, and they had no idea they'd find so much garbage. It was a wake-up call.
With the trash they gathered, they created a powerful 3D art piece of a whale called "Moby's Sick." It won them the competition, and they were only getting started.
This awareness-raising project led us all to question our lifestyle choices," Principal Norma Healy said. "Prompted by the children's own suggestions, we started introducing small, environmentally-friendly changes into the daily school routine."
They started trading in single-use plastic bottles and disposable containers for stainless steel and biodegradable cups. And because their focus is filmmaking, they made climate change this year's project theme.
Just as before, their students blew them away! With the help of music producer Garry McCarthy, they wrote and recorded a song called "One Small Change," which talks about what we can do to save our planet. Then they brought their lyrics to life in a music video that is as moving as it is cute. Shot at stunning places like Gougane Barra, Glengarriff Nature Reserve, and Snave Beach, the video features an incredible rap about making a difference.
"Just one small change in the little things we do / We'll show you how, and now it's up to you."
In the song, the kids call attention to small practices like hand-washing dishes, turning off the water while brushing teeth, and riding a bike or carpooling when it comes to transportation. These things are crucial, they insist, because, "It's our future / It's our earth / We need to protect it for what it's worth."
What a creative way to raise awareness! It's so encouraging to see our leaders of tomorrow already stepping up to make the world a better place. They may call it "One Small Change," but their song is sure to make big waves!
The students made a new video recently in response to their time at home during COVID19. Here is a little background about it:
Cruinniú na nÓg 2020, is the national day of free creativity for children and young people up to 18 years old. It is a flagship initiative of Creative Youth, the all-of-Government Creative Ireland Programme's plan to enable the creative potential of children and young people.
In 2020, it is in its 3rd year and it is believed to be the only such initiative of its kind in the world. In light of the prevailing public health restrictions during the Covid10 Pandemic, and acknowledging that the mental wellbeing of children and young people required proactive support at this time, the Creative Ireland Programme wanted to show that thinking and acting creatively can help overcome even the most difficult of challenges. We extended an invitation to the children of Cappabue National School to be ambassadors for Cruinniú na nÓg and even in the height of a #togetherbutapart campaign, they managed to create magic. Their insightful and fun expression of 'where is creativity' has become the anthem of Cruinniú na nÓg and we would like the whole world to hear it. ( Produced by Film & Music Director Garry McCarthy of GMC Beats along with Director and Video Editor, Elaine Lucey of Aperture Media)
It starts in the heart
Then moves to the head
As it grows in the soul
It flows to the pen ……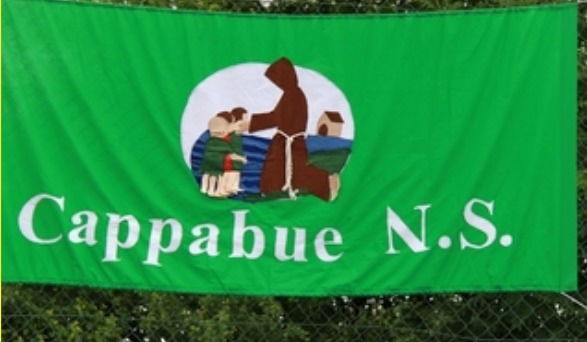 Cappabue National School is a mixed, two-teacher school under the patronage of the Roman Catholic Bishop of Cork. The school is nestled at the foot of the Shehy Mountains, eleven miles north-east of Bantry, Co. Cork. As the only DEIS school in the Bantry area, teachers and pupils enjoy the following benefits:
Favourable pupil teacher ratio
Extra funding for initiatives for all pupils such as:
FREE school text books
FREE school lunches with milk
Two O' Clock Club for infant classes
After School Club
Additional Learning Support
Visiting teachers for Drama, Art, Music and French
Lego robotics - THREE rural primary schools in West Cork are to receive up to €20,000 in funding which will see their junior classes learn coding and older children build their own robots. CAPPABUE N.S. is one of these schools. The three schools will together develop an educational environment, integrating robotics and coding for the exploration and learning of science, technology, engineering and maths (STEM) concepts with the support of CIT Cork. Projects will be introduced into the school curriculum from junior to senior classes to teach programming which allows children to create personally meaningful, interactive content while also supporting core subjects. For example, junior classes will be taught simple coding which will enhance the learning of maths, while senior classes will build their own robots and then create visual block programming for these robots. This is a three-year project but the technological equipment, including robotics, will benefit the schools for many years to come.
Training for all teachers in the Incredible Years and Friends for Life programmes which help develop resilience, self-confidence and lifelong coping skills in children.