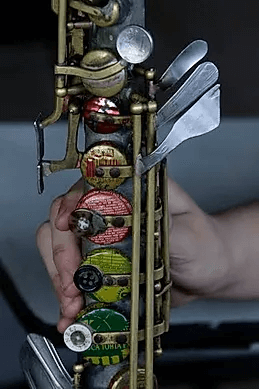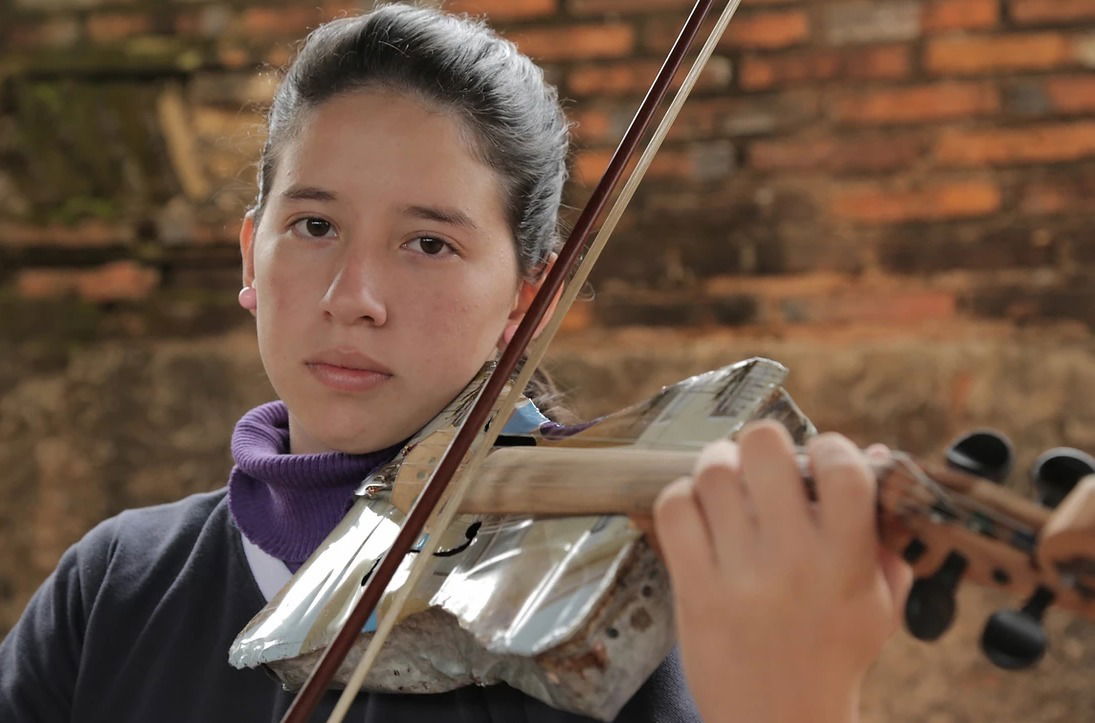 The Orchestra of Recycled Instruments of Cateura is a musical group made up of young people and children who live in the community located in the surroundings of the Cateura landfill, the main and largest landfill in Asunción, the capital of Paraguay, as well as some young people from other nearby communities, interested in living the experience of forming this Orchestra.
The distinctive characteristic of the group is the interpretation of musical works using instruments made from household solid waste. In the group's luteria workshop in Cateura, where recyclers advised by Favio Chávez, an environmental technician who works in the area since 2006, have begun to use "trash" scraps to make musical instruments. The instruments played by the members of this orchestra imitate violins, violas, cellos, double basses, guitars, flutes, saxophones, trumpets, trombones and percussion instruments, but they are built from trash.
Among their repertoire, the Orquesta plays classical music, folk music, Paraguayan music, Latin American music, music by the Beatles, by Frank Sinatra, and more.
At the end pf 2012, the story of the Orchestra caught the attention of people in all parts of the world, including renowned figures of music and culture. Since then the group has received invitations to visit and perform in countries such as: Colombia, Brazil, Chile, Argentina, Ecuador, Peru, Panama, the United States, Canada, Norway, Germany, France, the Netherlands, Belgium, Spain, Switzerland, Palestine and Japan.
The Orchestra seeks to classically train children and young people who live in the Cateura community in conditions of vulnerability and social exclusion. This will create opportunities that will allow them to have better living conditions and forge a better future.
Click HERE to learn more.