PEPSICO in a GLOBALCONTEXT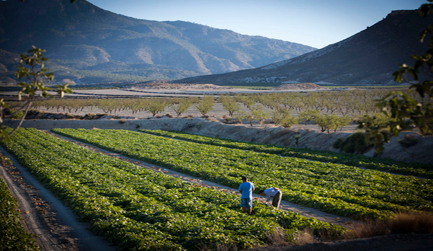 Helping to create a healthier relationship between people and food includes protecting the environment and finding sustainable ways to produce more food.

PepsiCo's business depends on the availability of the natural resources needed to make our products. Agriculture uses the vast majority of the world's available fresh water at the same time that water availability is becoming increasingly limited. As the world's population grows, the demand for water and energy will also rise. And if society follows business as usual, leading global organizations expect that greenhouse gas (GHG) emissions will increase in the coming years, further accelerating climate change and putting crops at potential increased risk. Alongside these complex environmental problems, by 2050 it is expected that, to meet the rising demand for food, society will either need to increase food production by 70 percent or drastically reduce the food that is currently wasted or lost.

Amid the urgency of these issues and their relationship to societal health and our business, PepsiCo will advance its environmental efforts by:
Protecting and conserving global water supplies, especially in water-stressed areas, and helping to provide access to safe water
Working to achieve an absolute reduction in GHG emissions across our global business
Supporting sustainable agriculture by identifying and sharing best practices with our growers and suppliers
Innovating our packaging to make it increasingly sustainable and working to eliminate solid waste to landfills from our production facilities
To learn more about the work we are doing in our PwP Planet Pillar, please refer to the following A-Z Topics on our website: Water, Climate Change, Agriculture, Packaging, Waste, Fleet Efficiency, HFCs, Renewable Energy,Animal Welfare, Cage-Free Egg Policy, Deforestation, Land Rights, Palm Oil, and Sustainable Sourcing.