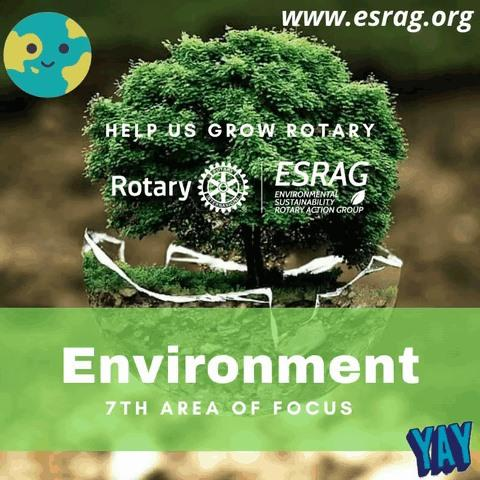 Environmental Sustainability Rotary Action Group (ESRAG)
ESRAG was formed to empower members of the Rotary Family worldwide to take actions to sustain our environment, particularly to stabilize our climate.
In 2021 Rotary International launched their 7th Platform for global action on the environment, launching a global campaign "The New Environment" Enhancing Sustainability, Restoring Biodiversity and fostering a more Circular Economy.
ESRAG provides an organizing point and informational resources to share information with clubs and communities about sustainable practices and the global humanitarian crisis of climate change.
Our action model: Identify environmental leaders within the Rotary world, assist them in initiating environmental service projects that are meaningful to THEM, help where we can, and acknowledge and publicize their awesome work.
Click HERE to learn more!