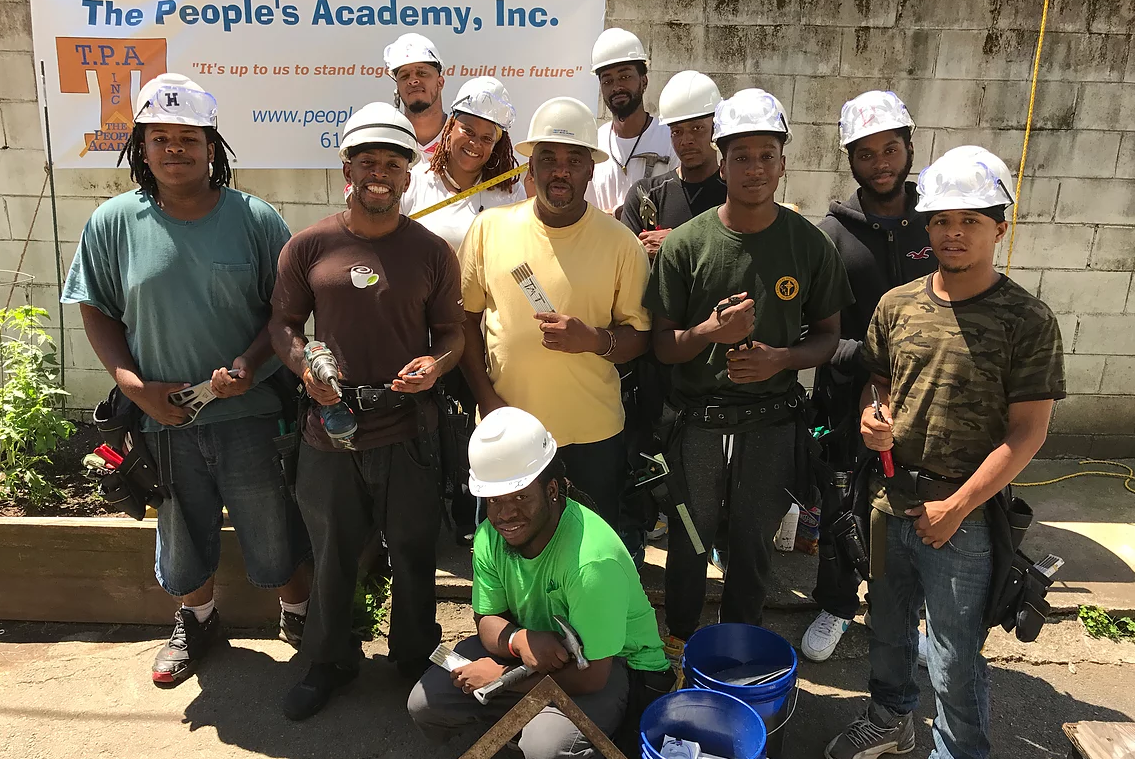 The People's Academy, Inc. (TPA) is a 501c3 non-profit organization with a bold, cutting edge job training/manufacturing component. Our concentration is particularly with inner-city youth from high crime, impoverished areas.
TPA's mission is to provide opportunities for training and mentoring to men, women and at risks youth in the inner city, making them employable.

To increase students sense of ownership and pride in their community.

To improve the neighborhoods in which those students reside by providing low cost, high quality services to local home and business owners that will enhance the value of their properties.

To build a greater sense of community and interconnectedness by training students within their own neighborhoods with the end result of the rehabilitation and renewal of inner city neighborhoods.
Click HERE to learn more!